Osaka style Okonomiyaki
Okonomiyaki is often referred to as Japanese pizza. It is a savoury pancake made with cabbage and topped with thinly sliced pork belly.
Ingredients
200

ml

water

1

tsp

dashi stock powder

160

g

gluten-free plain flour

4

eggs

1/4

tsp

salt

1/4

tsp

sugar

500

g

thinly sliced cabbage

thinly sliced green onion

chopped red pickled ginger

200

g

thinly sliced pork belly

bonito flakes

roasted seaweed flakes

okonomiyaki sauce

Japanese mayonnaise
Okonomiyaki sauce
1

tbsp

tomato sauce

2

tbsp

Worcestershire sauce - gluten-free

1

tsp

soy sauce - gluten-free

1

tsp

honey
Instructions
Prepare your ingredients. Thinly slice the cabbage, green onions and chopped pickled ginger. I used my food processor to thinly slice the cabbage. Add to a bowl and set aside.

In another large bowl, add the water and dashi stock. Stir to dissolve the stock powder.

Add the flour, salt, sugar and eggs to the dashi stock and combine.

Transfer cabbage mixture to the bowl with the batter and mix.

Heat your pan to a medium high heat, lightly grease the pan with some cooking oil. Add in half the cabbage mixture. Ideally you want the okonomiyaki to be about 2cm in thickness.

Place pork belly on top of the okonomiyaki. After about 5 minutes, flip the okonomiyaki and continue to cook for another 5 minutes (cover pan with a lid)

Transfer okonomiyaki to a plate (pork belly side up) and drizzle okonomiyaki sauce on top. Add Japanese mayonnaise, top with seaweed and bonito flakes.
Notes
Because this is a gluten-free version, I have avoided adding Tenkasu. Tenkasu is tempura by-product crisps. It can be commonly purchased from  Asian grocery stores.
What is okonomiyaki?
Okonomiyaki is a Japanese street food often referred to as Japanese pizza. It is a savoury pancake made primarily from cabbage, flour, eggs and water. There are two different styles, Osaka style and Hiroshima style.
Osaka-Style VS. Hiroshima-Style Okonomiyaki: What Is The Difference?
Lets get cooking:
With this recipe, you can make two large sized okonomiyaki. If you are only making one serving you can halve the ingredients. I like to mix everything together in one large bowl, however, you can divide the servings into separate bowls if you prefer.
Ingredients
You should be able to find most of these ingredients for this recipe in the international section of your local supermarket. If you can't, I recommend visiting your local Asian supermarket.
If you prefer to make a non gluten-free version, you can also use the pre-made batter mix and sauce. I recommend using the brand: Otafuku.
Another traditional ingredient used in okonomiyaki is tenkasu. Tenkasu are crumbs made from tempura batter. It is commonly used in the fillings or toppings for that extra crunchy texture. It can be commonly purchased from Asian supermarkets. However, I opted to avoid using this ingredient as there are no gluten-free alternatives.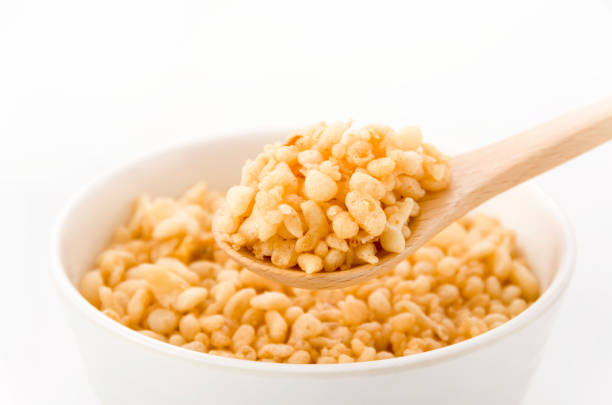 Where to buy thinly sliced pork belly from?
The pork belly I used for this recipe was bought from my local Japanese supermarket. If this is not an available option for you, you should be able to find thinly sliced meat at any Asian supermarket. I recommend going to an Asian supermarket, as it can be very hard to find elsewhere and it will also save you the trouble of trying to thinly slice it yourself. Alternatively, if you can't find thinly sliced pork, bacon is a good substitute.
While cooking the okonomiyaki, I like to use a spatula to have a sneak-peak at the bottom. If the pancake has a nice golden colour, it's ready to flip. Once flipped, use a knife to poke holes in the top so that the steam can escape and help cook your pancake thoroughly on the inside. Additionally, you can use a lid to cover the pan. This will help your pancake cook faster. Cook until the pork belly is nice and crispy.
Decorating:
Next comes the fun part of decorating. I like to add the sauce and then drizzle Japanese mayonnaise. Once I have added the mayonnaise, I like to use a chopstick and draw a line from one end to the other. This creates a nice wavy design. You can skip this step if you would prefer to just dig in. Once you've finished your design, sprinkle your pancake with seaweed flakes and top it with bonito flakes. When the the bonito flakes are added to the hot pancake, they will look like they are dancing. Finally, it's time to eat! I hope you enjoy this delicious recipe.
Making it gluten-free?
To keep this recipe gluten-free, I made the batter and sauce myself. You can easily find pre-made sauce and batter mix at an Asian supermarket. My favourite brand is Otafuku. Unfortunately, these are not gluten-free. However, if you would like to make a non gluten-free version of this dish, using this sauce will be a definite time-saver.